Zhengzhou Qingyan made a major breakthrough in aluminum alloy extrusion process
Recently, Zhengzhou Qingyan Alloy Technology Co., Ltd. has successfully developed a semi-continuous aluminum alloy ADC12 extrusion product through continuous optimization of the aluminum alloy extrusion process, which effectively meets the customer's demand for high-quality die-casting aluminum alloy.
At present, ADC series aluminum alloys for die casting on the market are regenerated and die-casted from scrap aluminum, and the quality and production efficiency of ingots are low, which cannot meet the needs of product shapes and specifications in mid-to-high-end fields. Compared with the products produced by traditional die casting, ADC12 aluminum alloy products produced by Zhengzhou Qingyan Alloy through semi-continuous casting and deformation extrusion process have improved purity, uniform surface structure and excellent mechanical properties. heat treatment strengthening. According to the analysis and test of the National Light Metal Quality Supervision and Inspection Center, the indicators of this material are better than the domestic ADC die-casting aluminum alloy products, in which the material strength is increased from 250MPa to 290MPa, an increase of about 16%; the elongation is increased from 2% to 11% %, which can effectively meet the demand for high-performance materials in the fields of automobiles and motor vehicles.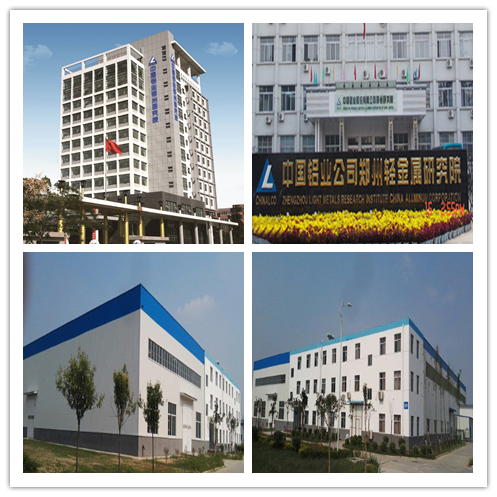 At present, the company can not only supply Φ88~350mm round bars and 600-800mm wide ingots, but also supply Φ30~Φ50mm extruded bars through the new process, and can also supply Φ30~Φ50mm specifications according to customer requirements Special customization is required.
As the R&D and production enterprise of ADC12 aluminum alloy semi-continuous cast rods and extruded rods, Zhengzhou Qingyan Alloy Technology Co., Ltd. is a technology-based company controlled by Chinalco Zhengzhou Nonferrous Metal Research Institute. The company relies on Chinalco Zhengzhou Domestic first-class scientific research platforms such as Nonferrous Metals Research Institute, National Aluminum Smelting Engineering Technology Research Center, National Light Metal Quality Supervision and Inspection Center, etc., have domestic first-class laboratory research, small test, pilot test and mass production capabilities, mainly dedicated to aluminum, magnesium , copper and other non-ferrous metal materials melting and casting - extrusion - rolling - precision machining - surface treatment technology research and development, production sales and technical services, and can provide analysis and testing services for non-ferrous alloys, and other Special customization and solutions for national standard and non-standard non-ferrous alloy products and technologies.
COPYRIGHT © Zhengzhou Research Institue of Light Metals