Chinalco Zhengzhou Qingyan Alloy successfully developed a variety of high-strength soluble aluminum and magnesium alloy materials with different dissolution rates
Recently, Chinalco Zhengzhou Qingyan Alloy Technology Co., Ltd. has successfully developed a variety of soluble materials with different dissolution rates, including Al-Li series, Al-Mg series high-strength soluble aluminum alloy materials and Mg-Li series, Mg-RE series high-strength soluble magnesium alloy materials. The alloy composition is reasonably designed according to the actual application requirements, and the high-quality alloy ingot is prepared by the vacuum melting process. Efficiency of oil and gas fracturing construction.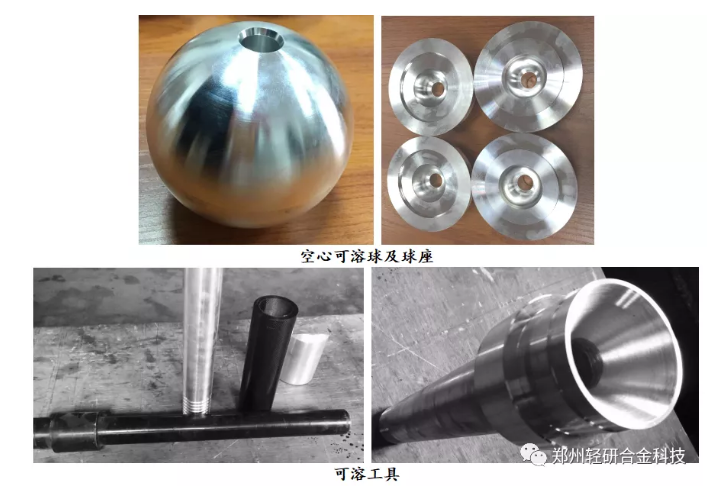 In order to ensure high oilfield production, fracturing technology has become one of the important technical means for industrialized exploitation of coalbed methane, shale oil/gas and tight gas. Downhole tools made of conventional soluble alloys have disadvantages such as slow dissolution rate, insufficient dissolution, and difficulty in flowback. Zhengzhou Qingyan Alloy has developed a series of soluble aluminum and magnesium alloy materials to meet the practical application of the differentiated needs of oilfield enterprises: 1.Soluble aluminum alloy materials mainly include Al-Li series, Al-Mg series, Al-Zn series , Al-Cu alloys, etc., have the advantages of excellent performance and various dissolution rates, the tensile strength reaches 500MPa, and the dissolution rate is 0.5-70mg/cm2·h. At the same time, the company has the mass production capacity of soluble balls, ball seats and soluble bridge plugs.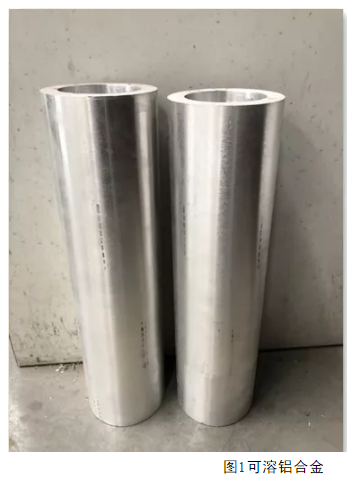 2. Soluble magnesium alloy materials mainly include high-plastic and ultra-light Mg-Li series, high-strength and heat-resistant Mg-RE series, Mg-Zn series and Mg-Al series alloys, with low density and specific strength. It has the advantages of high specific stiffness and good dimensional stability, the strength exceeds 400MPa, and the dissolution rate is 30-90mg/cm2·h, which can meet the requirements of fracturing construction in different regions. The company has the ability to mass produce large-sized and large-sized pipes and bars with diameters of 300mm, 400mm, 500mm and 800mm.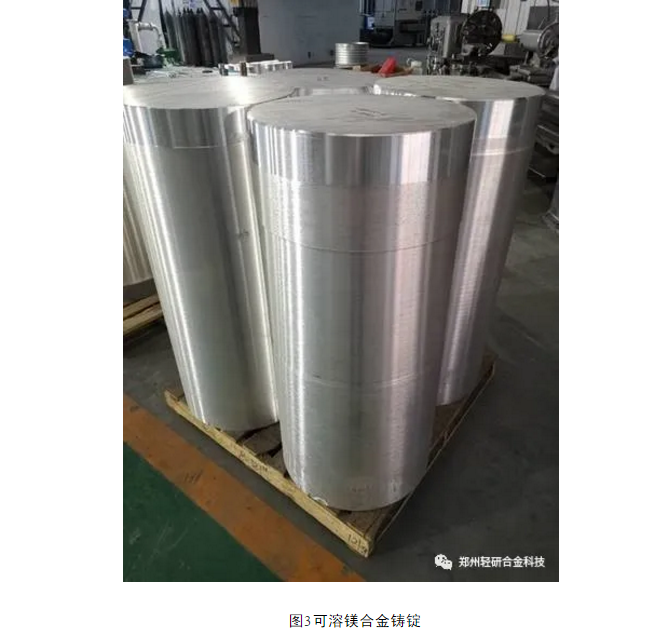 Zhengzhou Qingyan Alloy adheres to the concept of "innovation changes the world, science and technology leads the future", and provides customers with industrially used as-cast, deformed aluminum alloys, magnesium alloy soluble materials and high-strength aluminum alloys. Molded products such as dissolving balls, ball seats, bridge plugs, etc., can be customized non-standard dissolving tools according to user needs. The company is committed to the development and production of soluble aluminum and magnesium alloy materials with precise and controllable dissolution rates, promoting the development of unconventional oil and gas resources such as shale oil/gas, coalbed methane, and tight gas, and ensuring global energy security.
COPYRIGHT © Zhengzhou Research Institue of Light Metals