Chalco Light Research Alloys successfully developed high-strength weldable wide-width magnesium rare-earth alloy rolled sheets for light armored bodies
With the continuous growth of the demand for lightweight in the defense industry, the demand for lightweight structural materials and armor for new military weapons such as high-performance land unmanned armored vehicles and air-dropped light armored vehicles is becoming more and more urgent. It is a lightweight and high-strength structural material, which is easier to achieve in batches and becomes one of the preferred alternative materials.
A few days ago, Chinalco Zhengzhou Qingyan Alloy Technology Co., Ltd. successfully developed a large-width magnesium-rare earth alloy sheet with high strength and excellent weldability and realized industrial mass production. 365MPa, yield strength 310MPa, elongation greater than 6%.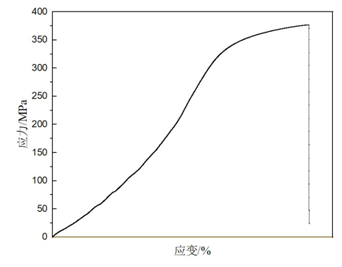 Magnesium rare earth alloys are being researched and applied more and more widely because of their low density, high strength, corrosion resistance, excellent high temperature resistance and weldability. In aerospace, it can be used as missile cabin and cabin material and other secondary load-bearing parts that require high temperature resistance; in medicine, it can also be used as biomedical human implant material; in addition, this alloy is also being studied For composite helmet shells, its light weight, high specific stiffness, and high damping combined with proper ballistic resistance may lead to improved performance. The U.S. Fuel Efficient Ground Vehicle Demonstrator (FED) program is also using these alloys to design tactical vehicles to reduce fuel consumption in theaters with significantly higher fuel economy than other land armored vehicles. The idea of ​​"lighter, more mobile, and more flexible" army construction has become the mainstream. In the future, there will be more and more rapid maneuver operations and low-intensity operations such as urban operations, anti-terrorism, riot control, and peacekeeping, and wheeled armored combat vehicles with faster response and deployment speeds will surely play a pivotal role in it. This powerful traction force "shaping a new type of army" fundamentally determines the development trend of wheeled armored combat vehicles.
In addition, Chinalco Light Research Alloys has developed a magnesium rare earth rolled sheet with higher strength, which optimizes its strength (tensile strength greater than 400MPa, yield strength greater than 300MPa, elongation greater than 4%).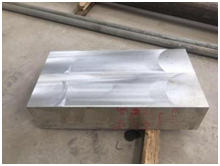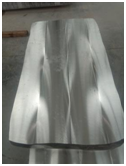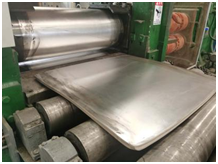 Magnesium rare earth alloy castings-forgings-hot rolled sheet
Chinalco Light Research Alloy masters the whole process of production technology from master alloy preparation, full vacuum casting, forging to final rolling, which effectively guarantees the excellent and stable performance of the sheet, and provides the industrialized production and batch supply of materials. Goods provide support.
Chinalco Light Research Alloy Technology Co., Ltd. adheres to the concept of "leading the future with technology, developing lighter, stronger and more cost-effective high-performance non-ferrous alloys, and continuously creating value for customers". The development of new materials, new technologies, and new products required for construction is our own responsibility, and we focus on the research, development, and production of high-quality, lightweight, and high-strength alloy materials such as aluminum-lithium, magnesium-lithium, and magnesium-rare earth, so as to reduce the weight of manufacturing in China and help China's aerospace industry. Flourish!
COPYRIGHT © Zhengzhou Research Institue of Light Metals