International Innovation and Development Forum, Chinalco Zhengzhou Light Research Alloy is coming
On November 14th, the 2nd China International Micro-Nano Technology and Composite Materials Innovation and Development Forum kicked off at the Birman Hotel. Zhengzhou Qingyan Alloy Technology Co., Ltd. (hereinafter referred to as "Chalco Zhengzhou Qingyan Alloy") ; or "Company"), as the only mixed-ownership innovative enterprise integrating R&D, production and sales of high-end military materials, has attracted extensive attention from exhibitors and visitors.
China International Micro-Nano Technology and Composite Materials Innovation and Development Forum is an international academic conference that integrates production, learning and research, initiated and hosted by China Composites Society, Fanrui Composites Research Institute, Xi'an Nanotechnology Society, etc. The forum aims to discuss the innovation and development of micro-nano technology and composite materials disciplines in China, and to display the latest academic progress and innovative achievements in the field of micro-nano technology and composite materials science. One of the most influential academic conferences in the field of exchange platform materials.
In this exhibition, Chinalco Zhengzhou Qingyan Alloy displayed ultra-light magnesium-lithium alloys, ultra-high-strength aluminum-lithium alloy parts, chassis parts, precision castings and friction stir welded parts that meet the needs of the military and aerospace fields. After nearly 30 years of research and development, domestic light alloys have the capacity for large-scale research, development and production. According to statistics, for every 1 kg of structural weight reduction of aerospace vehicle structural parts, the launch cost can be saved by about 20,000 US dollars, and more than 10 times of economic benefits can be obtained. Therefore, light alloys with lower density are widely valued by the aerospace industry. Magnesium-lithium alloys and ultra-high-strength aluminum-lithium alloys have replaced conventional aluminum and magnesium alloys in many aerospace components, which is of great significance to meet the needs of advanced structural materials in my country's aerospace industry.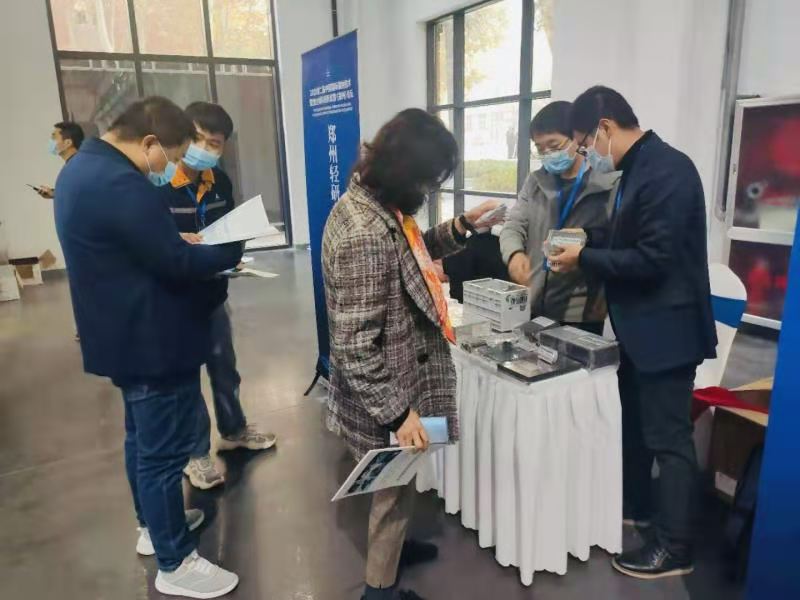 The forum also invited domestic first-class academicians and experts such as Professor Zhang Jiujun from Shanghai University, Professor Xie Yi from University of Science and Technology of China, Professor Zhao Yulong from Xi'an Jiaotong University, and Professor Yu Sirong from China University of Petroleum to discuss the originality of nanomaterials. Innovate to realize the industrial application of new technologies, MEMS micro-actuator technology, application of soluble composite materials in the petroleum industry and other project topics for academic discussions, and put forward their own views and solutions.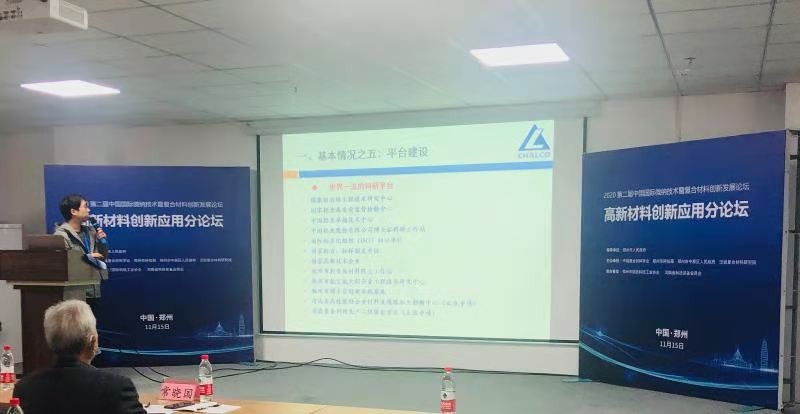 Our company's R&D engineer Liu Zhenjie attended the forum and published a special report on "Lightweight and high-strength aluminum-lithium alloys for aerospace", introducing the performance and application of lightweight and high-strength aluminum-lithium alloys, as well as technology and process ideas to the participants. ; Focused on explaining the company's use of lightweight lithium-aluminum alloy, ultra-light magnesium-lithium alloy, rare earth magnesium alloy and other alloy materials to design a comprehensive weight reduction plan for customers, and continuously help customers achieve their weight reduction needs. It conveyed to the participants the company's determination to face the future, serve aerospace and military customers with lighter, stronger and better light alloy structural materials, and solve the hidden worries of "stuck neck" in key areas of high-end military materials as soon as possible.
In today's era, only by daring to innovate and change can we break through the bottleneck of industrial structure development. Chalco Zhengzhou Light Research Alloy has domestic first-class laboratory research, small test, pilot test and mass production capabilities, using the new system advantages of "university basic research + research institute trial production + company industrialization" research and production high. Performance, small batch, multi-variety, specialization and special new technology, new technology and new products, research and development and production of ultra-light magnesium-lithium alloy, light-weight high-strength aluminum-lithium alloy and other weight-saving alloy materials urgently needed in aerospace have been recognized by users. Adhere to technical project cooperation to obtain more development opportunities and greater development space, overcome industry differences and differences, give full play to our own advantages, work together to deal with the common risks and challenges faced by the metal material market, implement the development goal of 100 million yuan in 2021, and continue to "focus on" The operation strategy of building a platform with financial resources and concentrating manpower to go out" promotes the non-ferrous alloy material industry to move towards the goal of lighter, stronger, lower cost and more valuable.
COPYRIGHT © Zhengzhou Research Institue of Light Metals