Zhu Runzhou, President of China Aluminum Co., Ltd., visited Qingyan Alloy to inspect the development situation
On November 18, Zhu Runzhou, executive director and president of Chinalco Co., Ltd., Li Wangxing, technical director, and Liu Wei, director of the Science and Technology Department of Chinalco Group, led a team to Zhengzhou Qingyan Alloy Technology Co., Ltd. to inspect the development. Xiao Yang, the general manager of the company, and the relevant personnel of the R&D Marketing Department greeted and reported the work.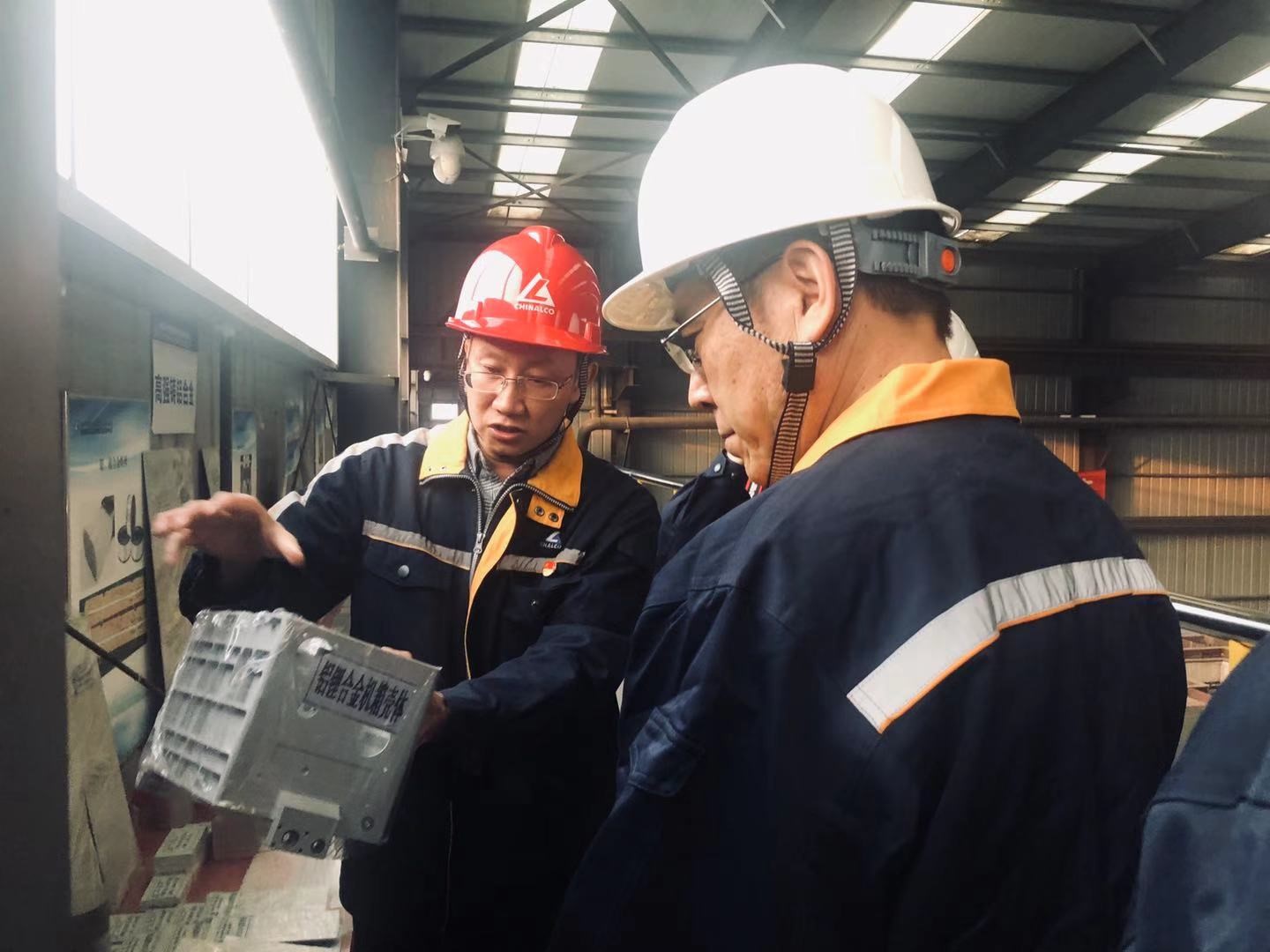 General Manager Xiao Yang reported the company's new product research and development and business development in detail to the research team. Founded in May 2016, the company is a scientific and technological innovation enterprise of China Aluminum Corporation for the pilot reform of mixed ownership. The company's domestic first-class aluminum-magnesium-copper-lead-zinc rare rare earth alloy R&D team built by professionals with masters and doctorates from double first-class schools, relying on domestic first-class scientific research platforms such as the National Aluminum Smelting Engineering Technology Research Center and the National Light Metal Quality Supervision and Inspection Center, to "first-class scientific research" Platform + advanced technology + excellent talents + high-end products" four-wheel drive, adhere to the road of independent innovation, healthy and sustainable development, constantly meet the needs of aerospace defense and military industry, and reduce weight for China's manufacturing!
Then General Manager Xiao Yang accompanied the inspectors to visit the company's product booth and introduced the company's product development cases, including ultra-light magnesium-lithium alloys, high-strength aluminum-lithium alloys for aviation, high-strength heat-resistant magnesium-rare earth alloys, aerospace high-strength alloys Aluminum alloy castings and other products. Zhengzhou Qingyan Alloy is the first company in the world to use vacuum casting technology to produce high-purity, large-size, high-end military aluminum and magnesium alloys. and inspection equipment, which can provide customers with full-process services from drawings to parts delivery. The products have been applied in batches of national defense and military units such as China Aerospace Science and Industry, China Aerospace Science and Technology Group, AVIC, China Ordnance, China Electronics Technology and China Shipbuilding. Make an important contribution to the development of the defense industry and industry. In addition, general manager Xiao Yang introduced the company's plant and land construction plans, and plans to build a "Henan Province Light Alloy New Material Innovation Center". To achieve the ultra-light and high-strength aluminum and magnesium alloy melting and casting for aerospace, as well as the processing of sheet and strip foil, tube rod wire and other purposes.
Since its establishment, the company has obtained "High-tech Enterprise", "National Military Standard Quality Management System Certification", "Henan Science and Technology Small and Medium-sized Enterprise", "Zhengzhou Light Metal Materials Academician Workstation" , "Henan Province Postgraduate Joint Training Base", "Zhengzhou Aerospace Light Alloy Engineering Technology Research Center", "Zhengzhou Specialized New Enterprise", "Zhengzhou Most Growing Enterprise" and other qualifications or honors.
Then, General Manager Xiao Yang accompanied the research group to visit the vacuum melting production line, solvent-free magnesium alloy semi-continuous production line and high-performance aluminum alloy production line of the company's aviation and aerospace material workshops. Zhengzhou Qingyan Alloy has built the world's only ultra-light, high-strength aluminum and magnesium alloy research, small-scale, pilot-scale and vacuum alloy, superplastic sheet production base for aerospace weight reduction, built 9 laboratories, 9 small The pilot line has formed a domestic first-class sheet and strip foil, tube rod wire, casting, forging, heat treatment, surface treatment, machining process, a full range of aluminum, magnesium, copper, lead, zinc, rare rare earth Alloy research and development and testing capabilities.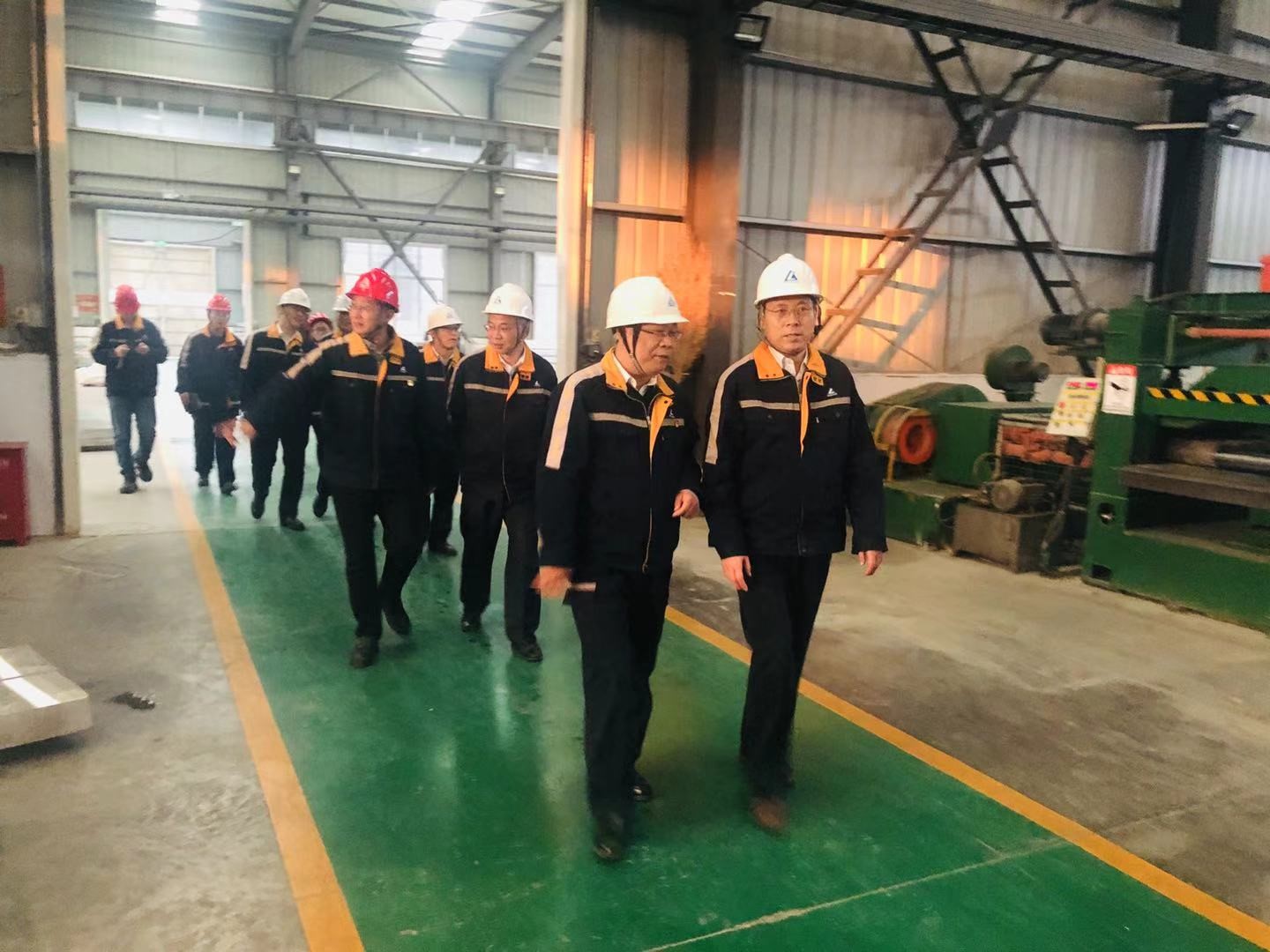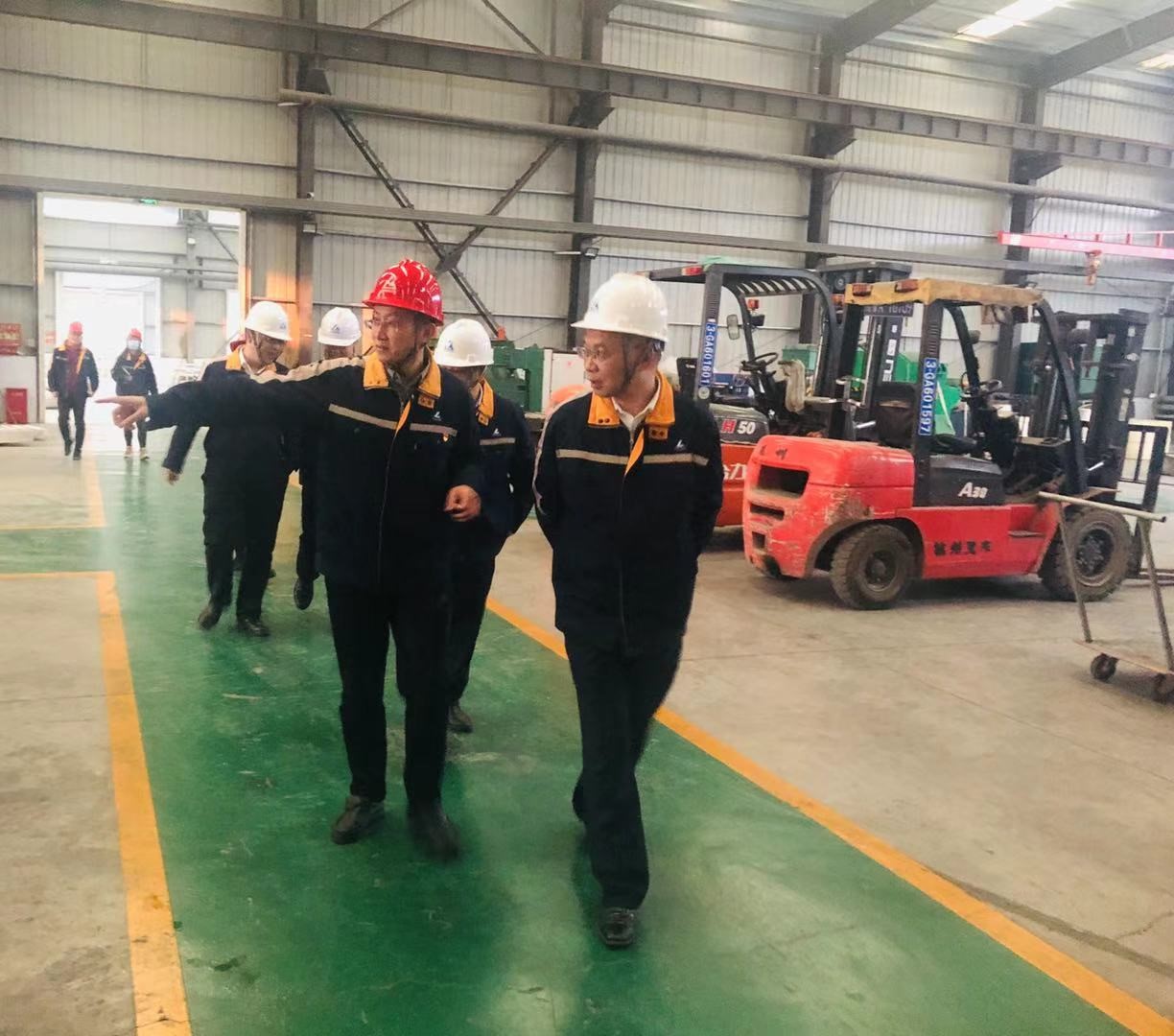 Finally, General Manager Xiao Yang reported on the company's future development plan. The company recently increased capital and shares with the team of Academician He Jilin of Zhengzhou University, Henan Nonferrous Metals Industry Association, and Henan Zhongfu Industrial Technology Center. With the support of resources such as talents and technology, the company will purchase land and strive to build it into a national-level light alloy innovation center, and strive to achieve listing on the Science and Technology Innovation Board.
After listening to the report, President Zhu Runzhou affirmed and praised the rapid development of Zhengzhou Qingyan Alloy. He hoped that Zhengzhou Qingyan Alloy will continue to develop independent innovation, achieve fast and good development, and contribute to the research and development of new materials for national defense and military industries. Make a greater contribution to the production cause!
Zhengzhou Qingyan Alloy Technology will continue to adhere to the concept of "science and technology lead the future, develop lighter, stronger and more cost-effective high-performance non-ferrous alloys, and continue to create value for customers", with the needs of national defense and military construction. The development of new materials, new technologies and new products is our own responsibility. With strong scientific research strength and advanced technology and equipment, we help domestic lightweight materials to achieve independent control, reduce weight for Chinese manufacturing, help China's aerospace industry flourish, and become an industry leader in light alloys. and forerunners!
COPYRIGHT © Zhengzhou Research Institue of Light Metals